The results of the Foundation`s activities for October 2022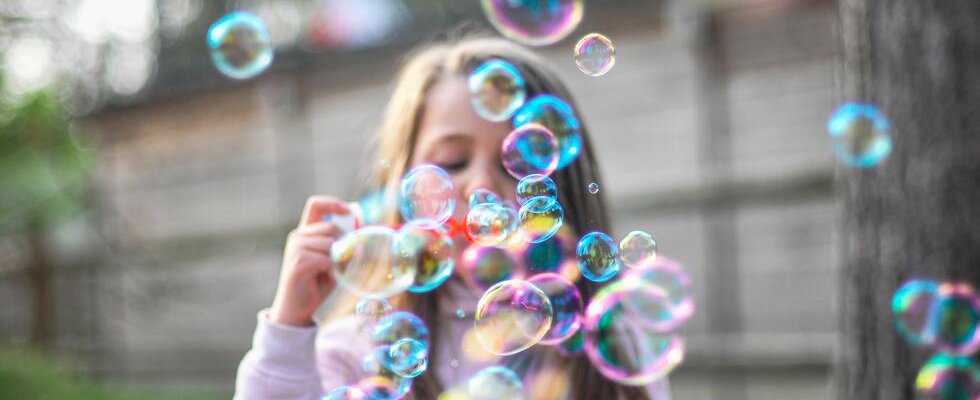 Caring for children in need
The results of the Foundation`s activities for October 2022.
200 children aged 5-17 participated in educational and cultural activities as part of a partnership with GETEC.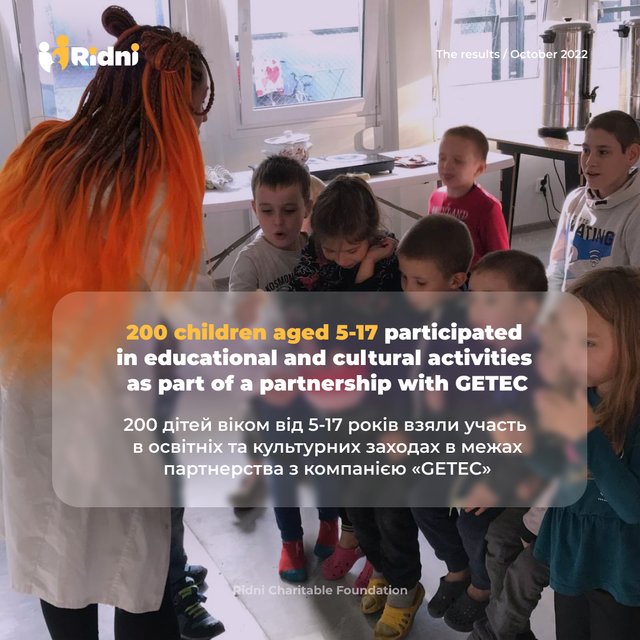 About 189 participants completed their education process in the "To be happy again" 2.0 project.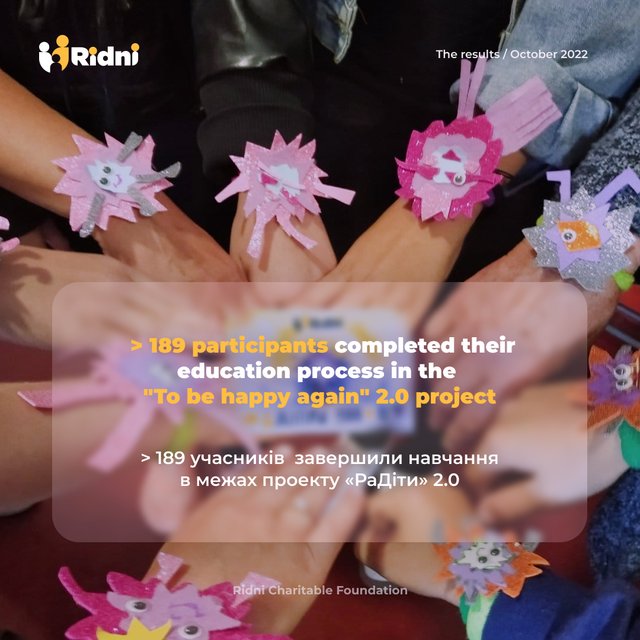 > 130 children took part in the "Theatre for a baby" project.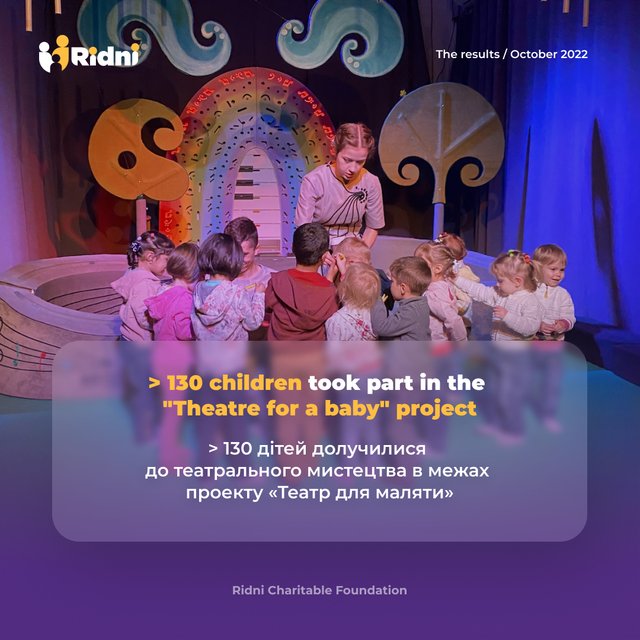 UAH 77,300 was raised through the "Carry out good deeds with Ri and Di" fundraising campaign.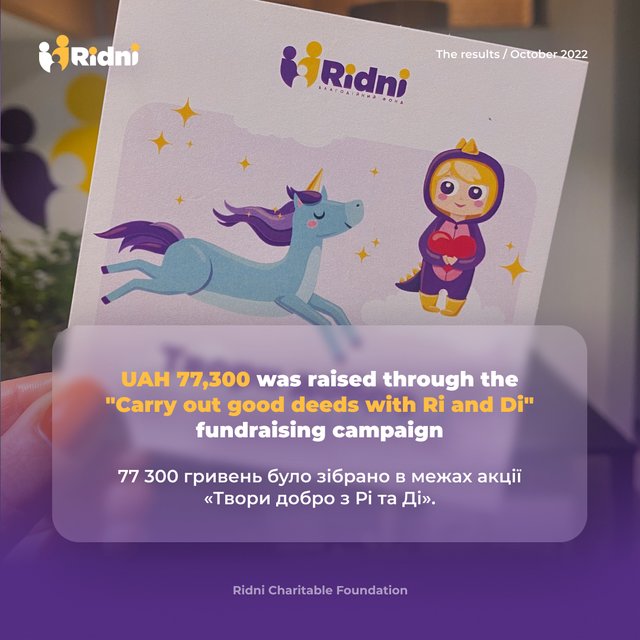 10 families in difficult life circumstances will participate in the annual support programme (career guidance, material and psychological assistance).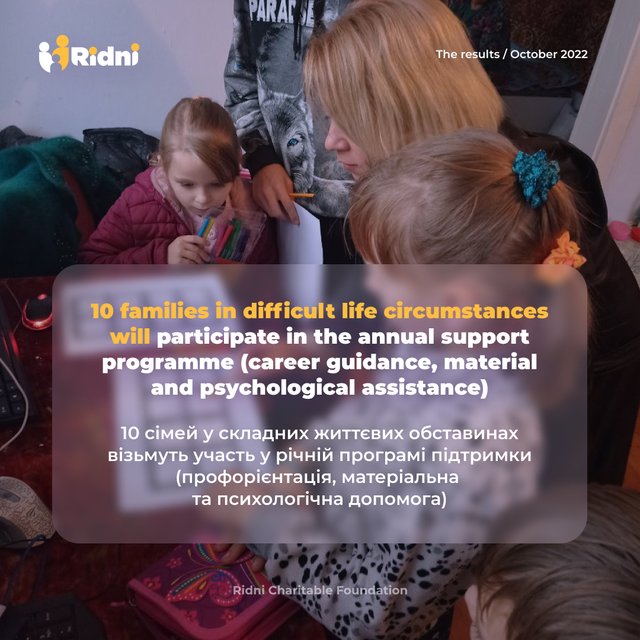 Thanks to everyone who cares about the well-being of children together with us. You can make a donation here.