Meeting with the Pope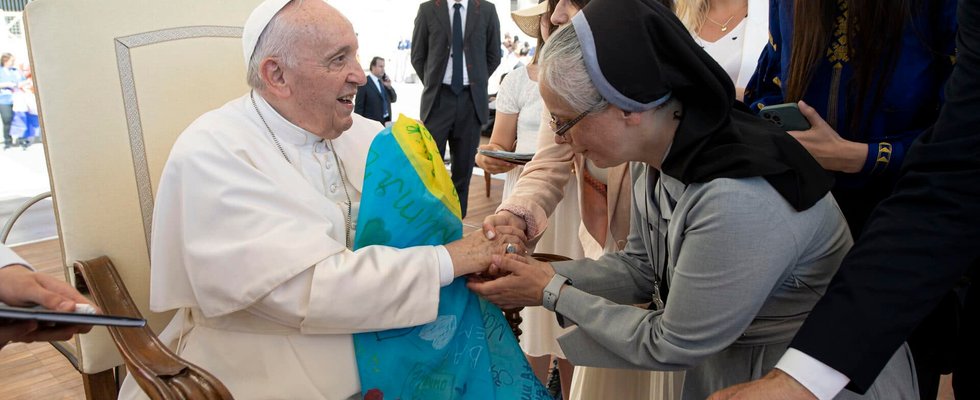 Pray for Ukrainian children!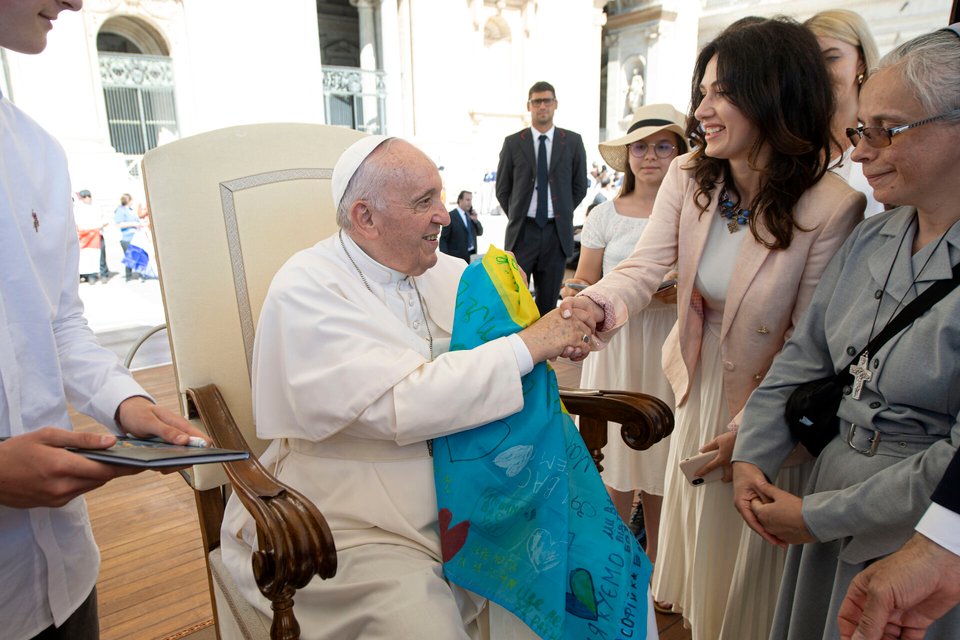 On International Children's Day, the Foundation's team received the invitation to Vatican for an audience with the Pope. This is a great honour and a unique opportunity for us to remind the world of Ukrainian children suffering from the war.
"We understood that this meeting was a unique opportunity to tell the Pope and the world about our most important messages about the war in Ukraine, and our duty here is to convey once again the need to support and protect Ukrainian children.
- Pray for the Ukrainian children - a phrase to the Pope, which we repeated three times with tears in our eyes. "I always remember you, but you also pray for me," the Pope told us.

We presented the flag of Ukraine to Pope Francis, shook hands and left with the feeling that we had fulfilled our short but important mission - to tell the Pope once again about the war. After all, we need to speak loudly about Ukraine from all possible platforms, to speak to politicians, show business stars, the clergy and just all the people of all countries, " - said the CEO of the fund Mariana Romaniak.
Such support gives us even more motivation to work for the safety and protection of the rights of children and their families!